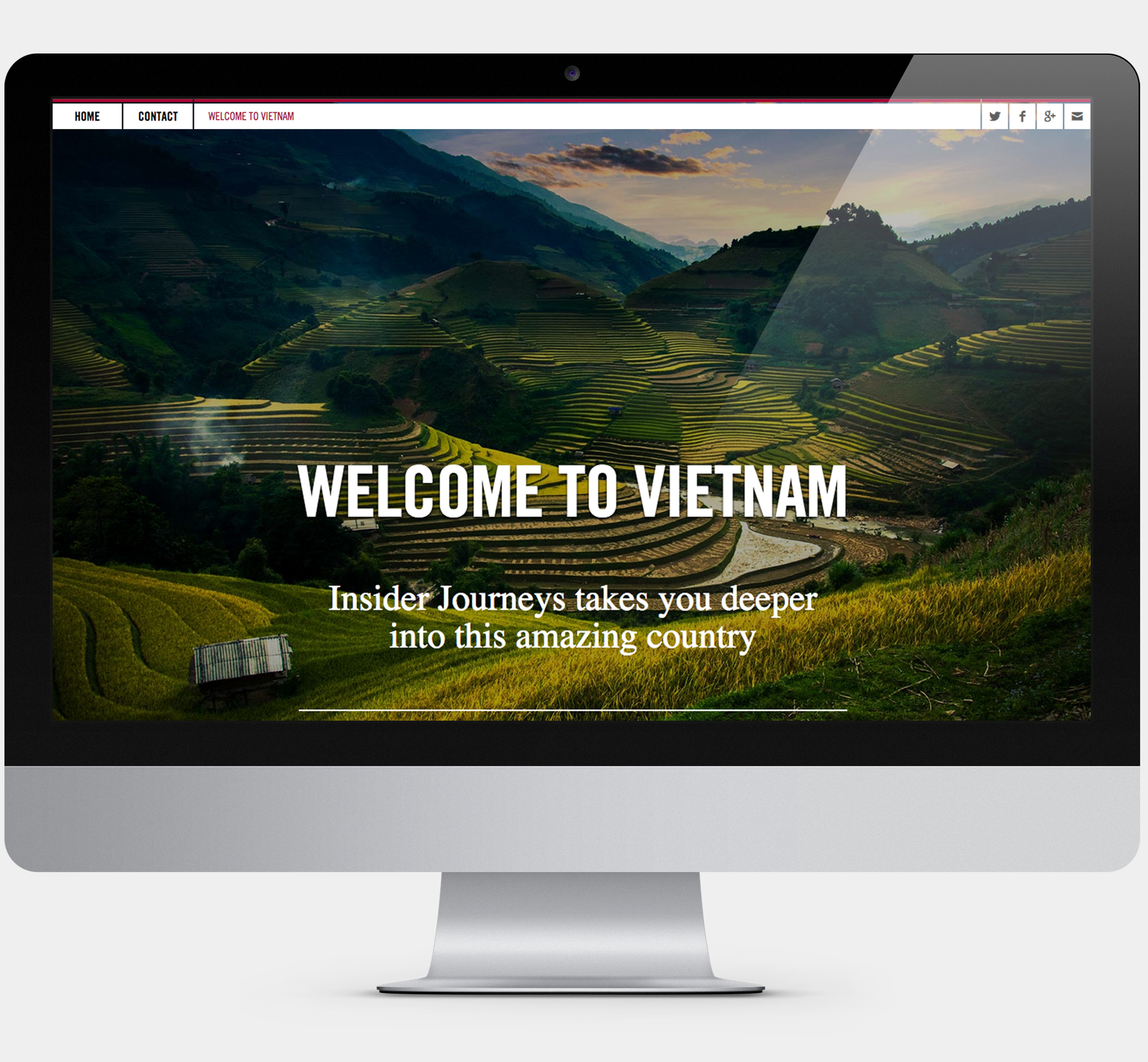 Welcome to Vietnam
INTERACTIVE LONG FORM ARTICLE TO INCREASE TRAFFIC
Insider Journeys (formerly Travel Indochina) have been helping travellers discover the real Asia, since 1993.
Welcome to Vietnam was the second in a series of media-rich content pieces that were created for the company. The online travel operator's goal was to increase traffic through their blog and ultimately increase sales. Our approach was to create a single-page interactive infographic. More akin to a coffee table piece, this longform included great writing from travel bloggers on the road, supplemented by stunning visuals of the sights of Vietnam, and illustrated snippets to convey facts and figures.
See the Welcome to Vietnam longform.
CLIENT:
Insider Journeys
Kian Rackley - Digital Marketing Manager

SCOPE:
Digital Design, Art Direction, Digital Design,  Infographics

CREDITS:
Ben Pritchard - Developer
Ralph Du Plessis - Content, Outreach & SEO